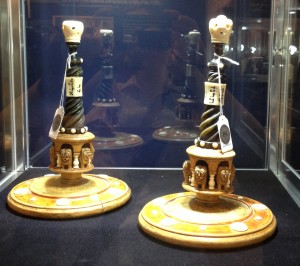 Sotheby's has gigantic Judaica auctions every so often, and they often put the items on public display right before the auction. If you time your visit right, it's almost as good as a museum (except that unlike a museum, it's only open for three days, and then it's over). Last time I was there, I saw these tops for Torah rollers.
(You get how these work, yes? They go on top of things like broom handles, to which are attached the Torah.)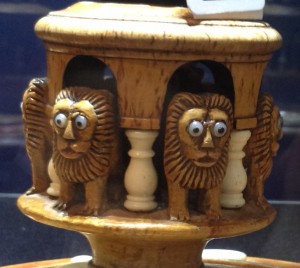 DEAR LITTLE CARVED LIONS WITH BOGGLY EYES! In little lion houses!